---
Lil kim brush and smudge
Learn how to create an amazing looking background using smudging, brushing and some cool polka dots!

Download the .psd
As a Premium member you can download the .psd file of the signature
It is fully labeled, this way you can exactly see what I did when creating the signature, even steps that I didn't explain in the tutorial.
Never again you will get stuck because you don't understand something in the tutorial, just take a look inside the .psd file and boost your signature making skills with new technique's and ideas!
Click here to learn more about Premium membership
Okay so shall we start making it? First of all open new document sized somewhere around 369x135.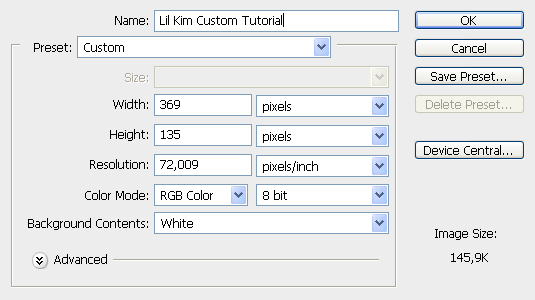 Now you will need to find a nice picture (render), to use. I picked a nice stock I found from lil kim on google (cant remmeber where, sorry).
You can find great renders by just doing a quick search on google images.
Now paste in your stock. In this tag the stock don't fill the whole background, so I first duplicated the stock layer and moved it to the left, so the complete background was filled like below.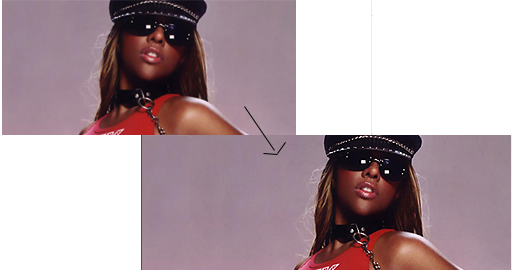 Select your brush tool (

) and choose a Soft round brush (its one of the default brushes that comes with photoshop) of size more than 100px and then brush a bit on the sides with black.
This is done to make the render stand out more. Keep this layer on Normal and 100% opacity. Unless its too dark, then you can lower the opacity bit.

With your brush still selected, select a nice light color that matches your signature. I picked something near #d6a6d0 (

). Then brush a bit on the sides of your render to make it stand out more.
If you happen to go over the focal then erase with soft round eraser. After you are done set this layer to Lighten and keep at 100% opacity.

Now brush again with the same color, but now on the other side of your render. Set this layer to Lighten aswell and erase some if it if you dont like it.

Time to start smudging!
Okay it's time to start smudging! This is the most important part of the signature so pay attention!
First you need to download some splatter brushes, for example here
Now select your brush tool and load your splatter brush, set the strength around 95% and dont touch any settings. Add a bit of splatter with a random color behind your render.
Now select the smudge tool (

) and with the same settings as above slightly smudge the spatter you just made. Try to smude only one
side of the splatter and keep the other side unharmed.

Okay after that repeat the previous step, but add now more splatters/or use bigger splatter brushes. And do the smudge part again. After that add Drop Shadow,( from blending options (Layer - Layer Style)) this time, using settings bellow.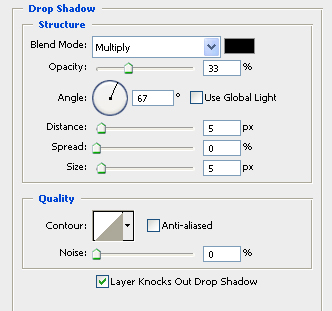 Press OK and after that the splatter should look similar to this:

Then make new layer and start brushing + smudging with different colors. First brush with brown colors and then start smudging. Set this layer to Multiply and the opacity to 100%.

By now you should be able to understand what you need to do on the next layers (read: a lot of brushing and smudging)
You have to try to get a certain flow in your signature. Like on this signature kim is leaning a bit to the right, so try to make it look like the splatter is going from left to right. Try to try out various colors, different spatter brushes, less smudging, more smudging, change the layer style etc. Just play around and make it look nice :). I will explain what happend to the lil kim in the next few steps, but ofcourse you dont need to follow these steps. Maybe you are happy with only 4 layers of brush+smudge, or you want like 20+, its all up to you!

Next again new layer and this time brush + smudge with purple color.

Repeat again the brushing smudge thing and now brush with orange, then set this layers blending mode to Color Burn.

Again.. with orange color. Erase if it goes over the focal!

Okay now brush + smudge with green color again. This time add Drop Shadow to it (from blending options), using these settings: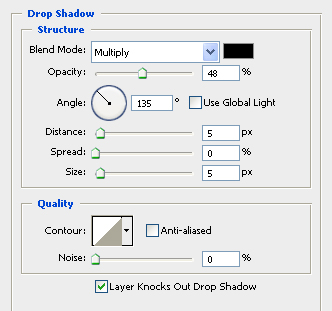 Click OK and now the splatter thing should look similar to this:

Brush some splatter things again, now with red color and then smudge. Add again Drop Shadow to it from blending options but now use settings like this: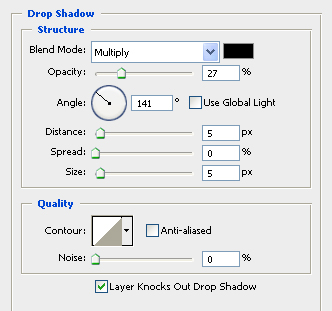 Click OK again and it should look something like this:

So moreee smudging to come. Now brush and smudge again with orange color and set the layer to Color Burn. Keep at 100% opacity.

Next use yellow color and brush + smudge to right side of the tag.

Again use the orange color to brush and then smudge it. Then set the blending option to Color Burn again.

Okay so he kept brushing and smudging. He made again new layer and brushed some tean color to it and smudged it bit. Then he made again new layer and brushed yellow color and smudged it. And keep this layers at normal..

Okay I promise this is the last smudging part at the tutorial heh :). Now make new layer again and add some red brushing over it and smudge some. Erase if it goes over the focal. Then keep this layer at Normal.

Now make new layer and apply image to it( by Image - Apply Image ). Then take out Clone Stamp tool (

) and select splatter brush with it. Then select spot with holding ctrl and click to the tag.

And then repeat it to the other side of the tag.

Make new layer again and take out your brush tool again. Select Soft Round brush of size more than 100pxl and use black color. Add some black soft round brushing to the sides of the tag again.

Finishing your signature
Time to add adjustment layers! YAY!.. First add Selective Color layer. You can add it from the layers window (If you don't have layers window on then just go - Window - Layers) and select the black/white circle (
) and then select Selective color. Add the following settings to the Magenta.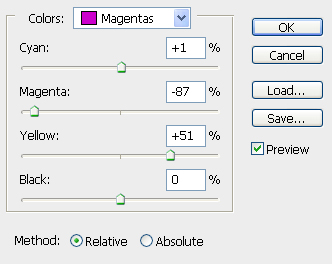 Click OK and here's what the tag looks like once finished:

After that add a Gradient map adjustment layer. Use this gradient: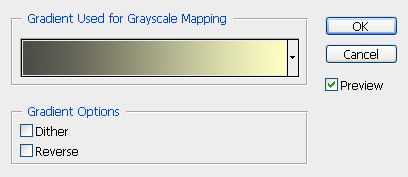 Lower the opacity from 100% to 30% and erase some over the focal (we dont want the focal to have strange looking colors)

Okay so now add another gradient map like this: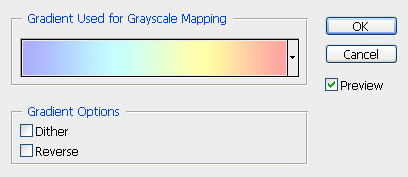 Lower the opacity to 51% and set the blending mode to Soft Light. Then erase near everywhere, leave some to near focal.

Okay one more gradient map at the moment. Add gradient like this: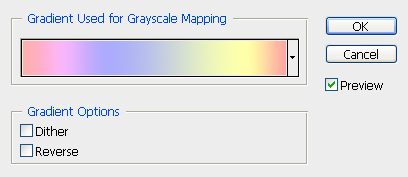 Set it to Lighten and lower the opacity to 12%. Erase some on the focal's right side.

Get your brush tool again and select Soft Round brush of size 65pxl or similar, then select red color and add some brushing to NEW layer.

Then set that layer's blending mode to Linear Dodge and lower the opacity to 78%.

Polka dots
Time to add some polka dot lines!
Select the brush tool (

) again and load the default hard round brush that come pre-installed with photoshop.
Set your size to around 13px and open the brushes pallet (you can find it by looking or top or by pressing F5).
Click on brush tip shape and set the spacing to something around 100. Then simply click and drag to make a line of polka dots.
Hold down shift to draw straight lines.

Then add some more dots to the other side of the tag, using the same technique.

And once more.. Erase if it goes over the focal.

Text
Okay now it's time to add some text to the tag! If you want to use the same font used in this tag, then it was Superpoint Rounded. He added now 2 texts. And then another text with font Birch STD.

Okay so time to add some mooore adjustments!
First add gradient map like this: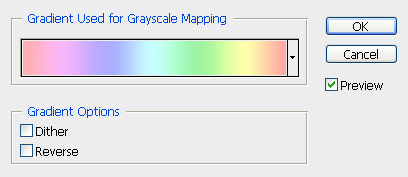 Then keep that gradient map on Normal, but lower the opacity to 9%.

Next add Brightness and Contrast layer using these settings:

Click OK and erase some over the focal. Now it should look something similar to this:

Okay and now add Photo filter of Red like this: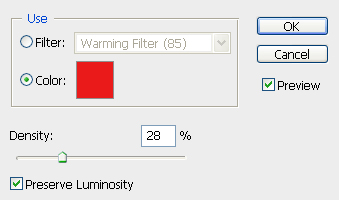 Make new layer and apply image (by Image - Apply Image). Then add sharpen layer, by Filter - Sharpen - Sharpen.

Add gradient map same as you added before: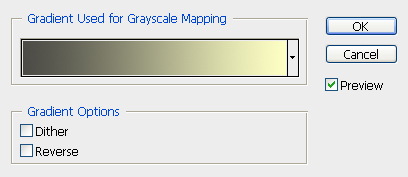 Keep it on Normal and lower the opacity to 17%. Good job that was all, you are now finished!

Thank you for reading this tutorial made by Haapa, if you want help feel free to sign up at our forums. Where you can
also download the .psd to this signature.
I hope you learned some new things in this tutorial and have fun creating your
own signatures!
17 Responses »
Leave a Comment